Hello, again my fellow beauties,
I just had to make this post because for some reason every Valentine's day all I hear is "I hate valentines day" or the classic "Forever alone" saying.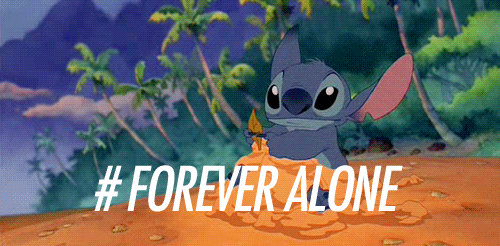 But you know what? I'm tired of hearing that. This Valentine's day you are not alone because you have the Be-UNI-ful community here to keep you going. And this anti-Valentines day stigma isn't making anybody happy. So don't make Valentine's day a self-pity day. Instead, switch your perspective and see it as a day to tell family members and friends how much you care about them. But most importantly see it as a month to love yourself. Which brings us to the various ways you can love yourself this Valentine's day. Remember to spread the love.
Do a facial: For students living in residence I know it is not ideal to do a clay mask, however, sheet masks are also an easy way to treat yourself.
EEK! Hopefully, you look less creepy than me when you do your facial!
Drink more water: Use this month as an opportunity to brighten your skin, increase your energy and boost your metabolism. Remeber treating yourself doesn't just come in forms of food and shows it also comes in forms of self-care. (Do I sound like your mother calling you while you're in school yet?;). Tip: Set a reminder on your phone every couple of hours to remind you to drink some water.
Write down 10 things you love about yourself. We all have our insecurities. However, writing down what you love about yourself is an easy way to boost your mood, self-esteem and remind yourself of what makes you, you.
Watch your favorite show. Sit down and watch that chick-flick you have been wanting to watch for so long. It will make you happy, plus you deserve a study break. PS do this while drinking water.
Listen to music while you get ready or shower. It has been proven in a 2013 study that by listening to upbeat music you can improve your mood and happiness in just 2 weeks! Make this month your happy month.
Source: HealthLine.com – Music lifts mood
Try out at least one essential oil from Young Living. They are honestly the best and I promise you, you will thank me later. For the busy student, these oils are ideal for increasing productivity, mood and have an ongoing list of benefits. Specifically, Orange, Rose, Jasmine, Ginger, Cloves, Cinnamon and Geranium can be diffused to increase happiness. Read more about the benefits of essential oils in my previous post: Using Essential Oils to Study
Go for a Walk. Staying inside while in University will easily give you cabin fever. Try going for a walk to allow your creative thoughts to flow. You can even take some pictures along the way to upload onto your social media for later.
Decorate your dorm room with Valentine's day decor. Because why wouldn't you want to put candies in jars to decorate your room…not to eat for later at all…
I created this decoration for my dorm room.
Colour an adult coloring book. Coloring is a good way to de-stress and give your body a break. Let yourself color and let the inner kid in you be set free.
Compile a list of positive quotes, print them off, and put them up. I have done this and it not only motivates you but inspires you while you are in school. My favorite quote is "a year from now everything you are stressing about won't even matter".
Create a vision board. What is a vision board you ask? Why it is a board you put up in your room with pictures of what you want for your future and what makes you happy. These visual reminders help manifest your dreams into reality. My vision board has pictures of my family, friends, the career I want and motivational messages. Trust me, these things work!
This is my vision board that is currently up in my dorm
Last but not least don't forget to buy the chocolate when it goes on sale after Valentine's day. That is where the real self-love is at.
Yours Truly,
Grace Swain
P.S What are you doing this Valentine's day? Leave a comment below!
Please follow and like us: