Good day, my fellow beauties,
As you have probably already guessed I am a University student, and I live in residence with my roommate Darienne. I am telling you this because in residence all of the students live around each other in one big cluster. Which means that colds and flu run around like plagues, and almost weekly I see a new student who is sick. When one student gets sick, their roommate gets sick, and then the entire floor…and well you get the picture. And it isn't pretty. But I, however, have not been sick since I arrived here in September. And I'm not a health freak by any means, I don't constantly sanitize my hands and my eating habits are probably like any other University student. So how have I warded off these virus bugs you ask? Well, I have a secret, and now I am letting everyone else in on it.
Whats my Secret?
I started using Young Living essential oils in September when I bought the starter kit. I started diffusing lavender at night to help me sleep, and lemon and peppermint to help me study. I apply peppermint to my temples for headaches and diffuse Thieves® and R.C.™ to purify the air in my dorm room. I was new to essential oils and never would have imagined how much they could change my life, but I am amazed at how they have prevented me from getting sick. And on another note, my roommate has never been sick since September as well- coincidence? I think not, considering we both used to get sick as soon as there was a slight change in temperature outside. But anyhow, there you have it. Whether you believe it or not (and you better believe it!) Essential oils are the secret to not getting sick in University, and I would strongly suggest that every student bring essential oils with them when they leave home. Not only can they prevent you from getting sick but you can heal yourself naturally for many other sicknesses you may have- it will be sure to put your parents at ease I promise! Plus, what's the harm in trying them out and seeing if it works for yourself? After all, they are all 100% natural and if nothing else, you'll have a pleasant aroma in your room.
Which oils should I use to prevent getting sick?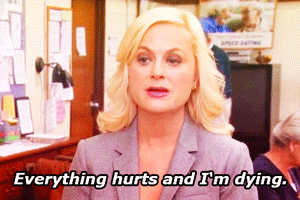 The following are essential oils I would suggest diffusing in order to boost your immune system. The best treatment for a cold or flu is prevention and because essential oils contain so many antiviral, antibacterial, and antimicrobial properties they can be diffused to prevent the spread of airborne bacteria and viruses.
Frankincense -Frankincense is an immunostimulant- which is great for fighting off colds and is also an anti-depressant as well. Frankincense also improves attitude and uplifts your spirits (which I think every student could use every once in a while). You can use Frankincense by applying 2-4 drops on the desired location, by inhaling directly, or by diffusing.
Fun Fact: Frankincense is considered the "holy anointing oil" in the Middle East. it was also known to be used during ancient times as being "used to treat every conceivable ill known to man" and was valued more than gold during ancient times.
Thieves®– Thieves is a blend offered by Young Living essential oils which contains: Clove, Lemon, Cinnamon Bark, Eucalyptus, and Rosemary. It is is a spectacular blend of antiviral, antiseptic, antibacterial, and anti-infectious essential oils. You can use Thieves by diffusing, applying to the bottoms of your feet, or even by putting 4-8 drops on cotton balls or tissues and putting it in or on vents.
Fun Fact: A study was conducted in 1997 at Weber State University which demonstrated the killing power of this oil against airborne microorganisms. The results showed that after 10 minutes of diffusion there was an 82% reduction rate in gram-positive organism bioaerosol, 96% reduction in gram-negative organism bioaerosol and 44% reduction in bioaerosol. So basically, Thieves can eliminate a large number of bacteria in the air!
Peppermint– Peppermint is an anti-inflammatory, antibacterial, antiviral, antifungal, pain relieving and digestive stimulant. Wow. That was a lot. Peppermint is best used when diluted with 1 part essential oils to 2 parts of a carrier oil. You can apply 1-2 drops on your temples or inhale directly.
Thyme– Thyme is an antioxidant, highly antimicrobial, antifungal, antiviral and antiparasitic. You can diffuse Thyme, and when diluted apply 1-2 drops on the desired location. Thyme is great because one of the major ingredients in it is thymol which is used in many over the counter products such as mouthwash, and vapor rubs because of its purifying agents. So why are we not believing in the power of essential oils when we are already using them in other products? Try them out! They are natural, more powerful and a last waaay longer.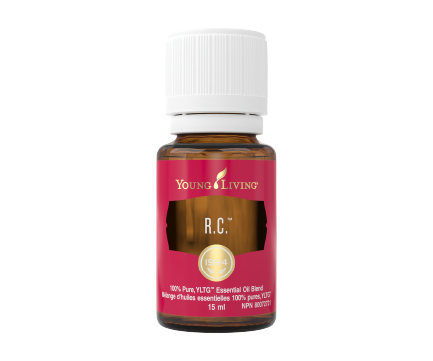 RC™-  Is a blend containing cypress, spruce, and three varieties of eucalyptus. This blend helps relieves sore throats, coughs, stuffy noses and contains a ton of antibacterials. It works best when applied to the chest and throat and can be used topically or inhaled.  I personally love to diffuse this one and apply it to the bottoms of my feet if I even feel the slightest bit of a cold coming on. The next day I always feel good as new!
Thank you so much for reading my blog! Since these oils have improved my life so much, I wanted to be able to share them with other students too, or anyone who needs a boost in their health. You can purchase all of these essential oils from me here: Grace's Young Living Oils
Or if you are just simply purchasing oils from the site I am Young Living member:#1336209
If you have any questions about essential oils please do not hesitate to ask! You can comment or email me 🙂 (My email is on my contact page)
Last but not least what essential oil are you interested in trying next? Leave a comment below!
Please follow and like us: