Welcome back my fellow beauties!
If you have clicked on this post or have come to my website, you probably want to know how you can win this awesome gift basket! I wanted to spread the love this Valentines day by giving away a Valentines themed basket! Perfect for anyone! PS This gift basket is valued at $56! (Which is a pretty sweet deal if you ask me). The rules are super simple:
Once on our Facebook page, share the giveaway post
Tag a friend in the post!
That is all of the rules! However, if you would like ADDITIONAL ENTRIES  (or you just don't have Facebook) you can get more by doing the following:
Sharing our tweet about the giveaway on Twitter
Tagging a friend on our giveaway post on Instagram
Subscribe to our newsletter for 2 additional entries! (For exclusive information on more giveaways, tips and advice!) Don't worry, I promise we don't spam.
Leaving a comment on this post explaining why you would like this gift basket! 🙂
Want to find out what's in the basket? Here is what is included:
Bizou makeup pouch valued at $14.95
This adorable marble print makeup pouch that says "Do what you love" perfect for the Valentines day theme.
Lush "Happy Hippy" shower gel sample size. Retail value $3.95
A revitalizing grapefruit wash for gloomy mornings.
I decided to throw in a sample of this Lush shower gel for you all 🙂
Lindt Lindor Chocolates $5
Because it isn't Valentines day without chocolates! And of course, nothing but the best for you!
Facique Pore Refining Spa Treatment Mask $3
Pamper yourself this Valentines day with this Facique face mask!
Sally Hansen Nail Polish $3
Look fabulous with this pink Nail polish this Valentines day. I personally love Sally Hansen nail polish!
Bath and Body Works Stress Relief Body Bar $7.50
Every student needs some stress relief, especially during this mid-terms season. Lather yourself in this eucalyptus essential oils which helps clear the mind while spearmint lifts your spirits.
Bath and Body Works White Tea Hand Sanitizer 
This hand sanitizer is perfect for students on the go. Infused with essential oils, aloe and vitamin E this will be sure to keep you on the right track.
H&M Green Tea Blotting Paper $2
I just couldn't resist the adorable pandas on this packaging. Oil absorbing wipes are personally a life-saver for me, and Im sure you will love them too!
Green Earth Rose Pocket Incense $2
These portable rose scented pocket incense suited the theme of Valentines day perfectly. Cover up any unpleasant odours with this portable and easy to use incense.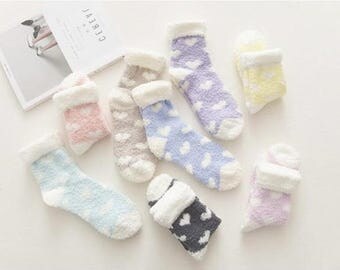 Pink Fuzzy Socks $3
This pair of pink fuzzy socks with white hearts on them will be sure to keep your little piggies warm and snug. Perfect for students to wear as they read.
 Open your Heart Journal $3
This cute and colourful journal is perfect for a student to take notes in.
Plus it has a heart on it to remind you to spread the love.
Sample Stress Relief Essential Oils 
A sample blend of Young Living essential oils which help with stress, sleeping, and even blemishes!
Well that is all of the products!
This draw will take place on Valentines day!
Leave a comment saying why you think you deserve this gift basket for an extra chance to win!
Thanks for visiting my blog, keep checking in for more posts, and Good Luck!
Please follow and like us: